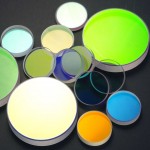 We have 30 years of experience on laser optics, we manufacture in Europe  
Our mirrors are the industry standard, performing to withstand laser damage threshold measured over 10GW/cm2 at 1064 nm, tested at the Megajoule facility.
We manufacture high energy laser cavity mirrors, beam steering mirrors, output couplers, beamsplitters, dichroics, harmonic separators…
We give one year warranty on laser damage
We achieve the highest specifications on the P polarisation at 45°, which is the most demanding polarisation.
Both S polarisation and S+P/2 polarisation are easier specifying due to larger coating bandwidth, therefore their reflectivities always exceed the P Reflectivity.
Ultra Hard Coating
E beam, ultra hard oxydes
Insoluble in solvents
45° incidence
S&D 20-10
Lambda/10 flatness substrates
2 arc minutes parallel
Inspection polish back surface
More